The detailed drawings are developed after measurement is performed.
The VABEN's specialists begin to develop drawings. The development process takes into account the following data obtained after measurement:
base measurement;
parts binding to the base;
assembly drawing;
assembly drawing detailing;
photographic cutting out (of marble slabs);
visualization.
The VABEN performs all the steps operatively, but the quality of the work performed does not suffer. When measuring, the company's specialists take into account and note not only the area of the measured base, but also the features of its geometry.
Upon completion of the complex measurement work, the drawings with detailed descriptions, sections, notes and details are transferred to the Client for approval. After the drawings are agreed, they are transferred to the production for the subsequent manufacture of products, as well as to the installers, who, having received such detailed information, creates the necessary on the object without mistakes.
Corner staircase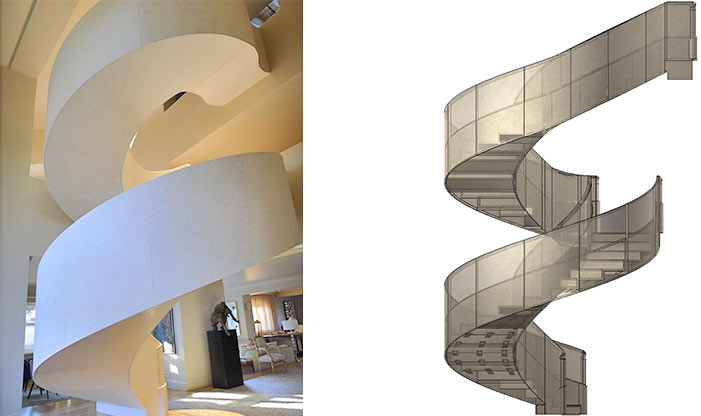 Spiral staircase