Our main production is expanding every year, acquiring new machines for quick, high-quality and, most importantly, accurate production of parts made of slabs and solid wood. Currently there are 15 machines for processing marble and granite.
There is a telpher - type crane, a loader and cargo transport vehicles in our fleet to deliver products to sites.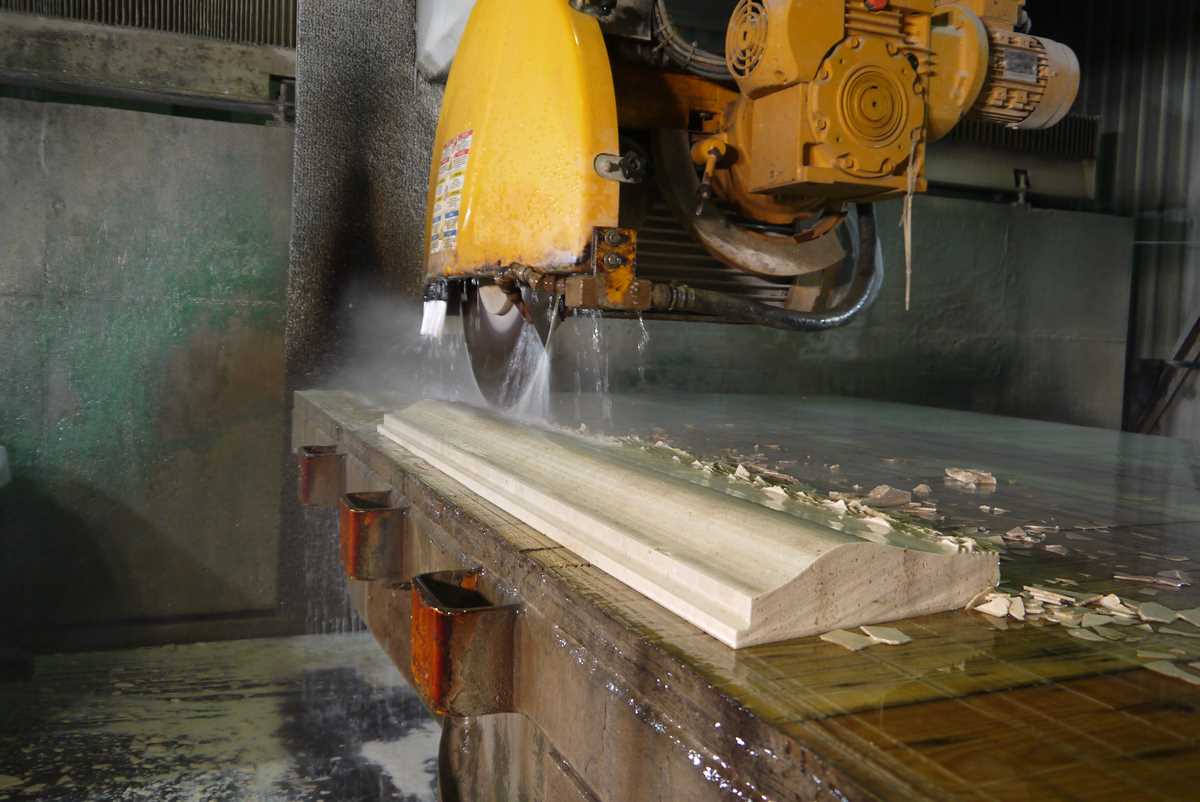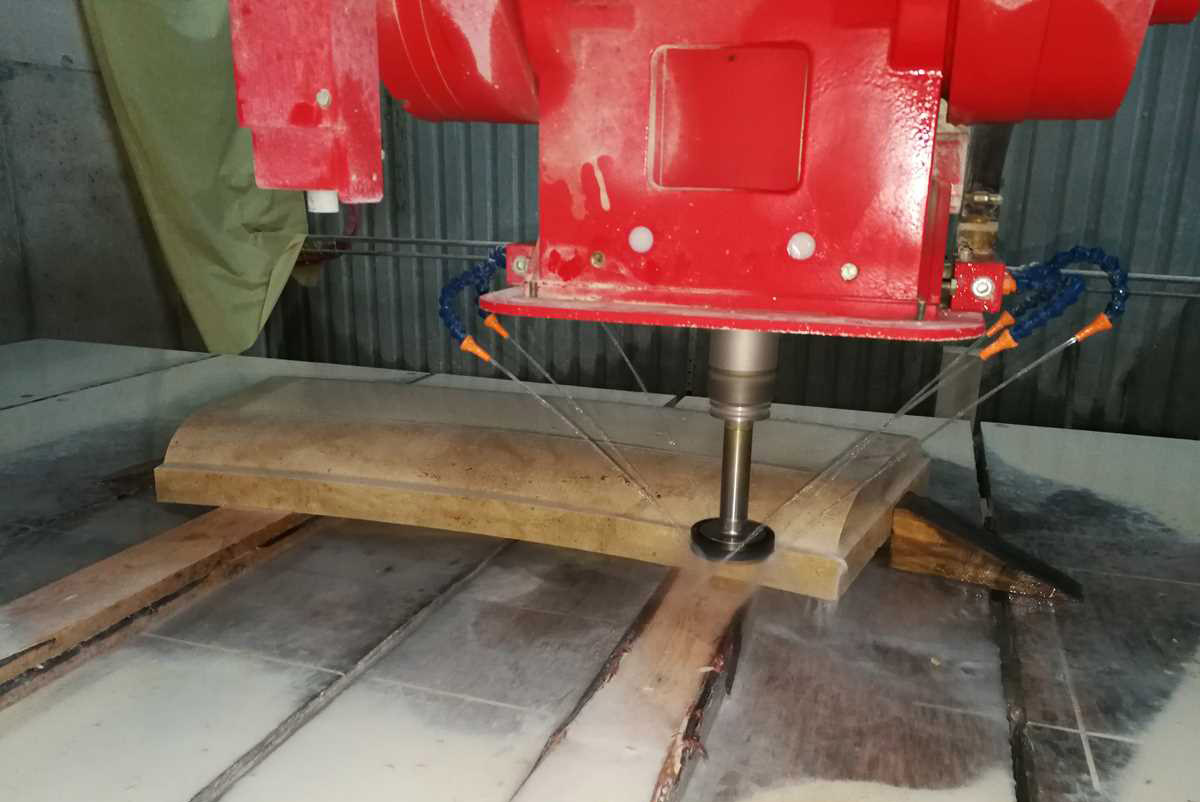 Type of stone-processing
Depending on the area of application, different processing of stone flag surface can be executed:
mirror polishing reveals full beauty of stone pattern and structure from the new view;
honed surface doesn't glitter and reduces sliding factor;
fire-finish is used for external lining. It has high friction factor, therefore is widely used for steps;
bush hammer processing — for external steps and basements with over 100 mm thick slabs.
Forms of processing stone side: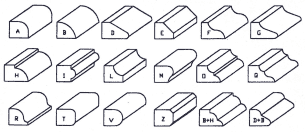 Types of processing steps against slides:

Water drip

Water ramp

Rubber stripe

Metal stripe

Bush hammered stripe
Video from production