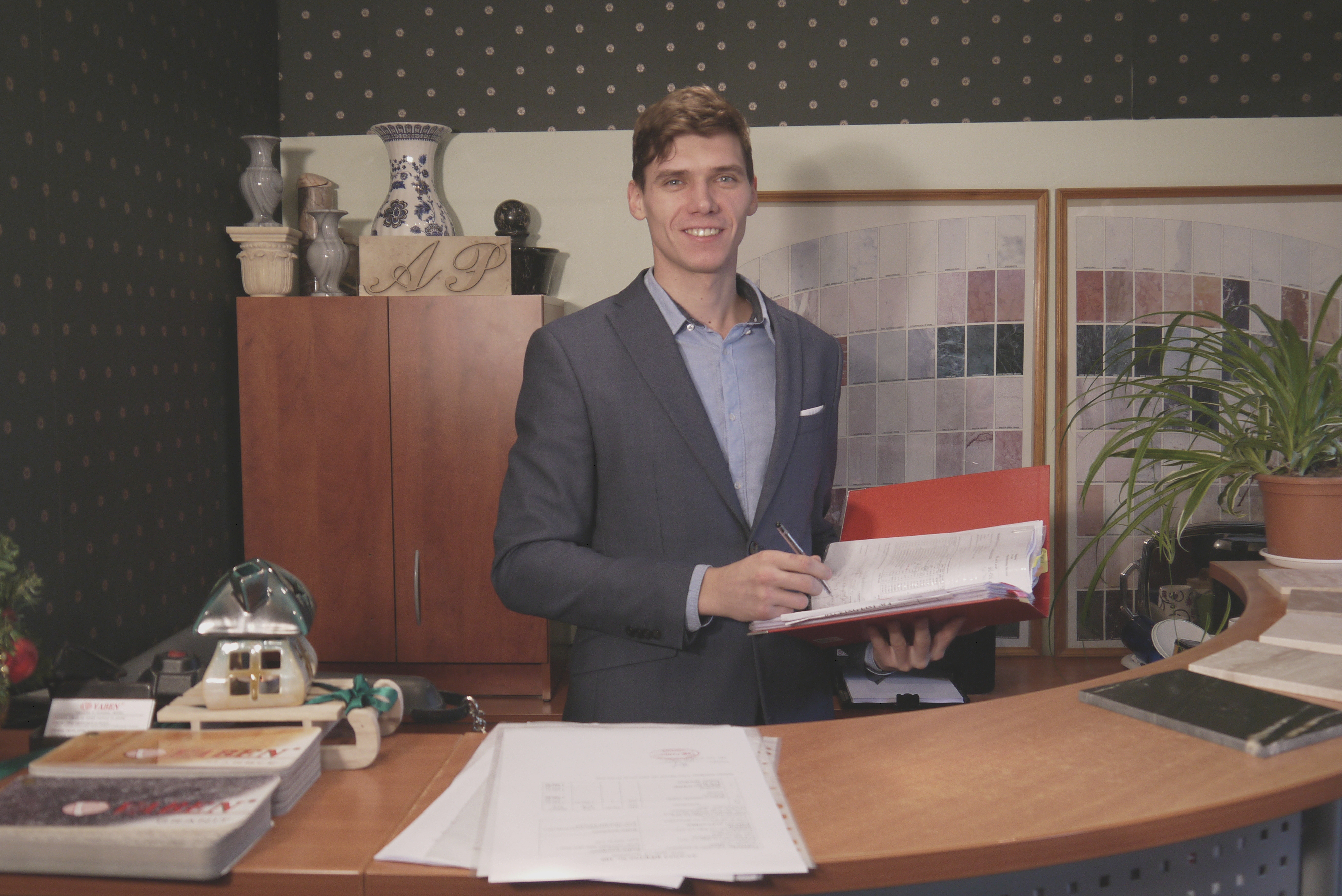 Rome, Venice and luxurious white-stone palaces.
Especially famous examples of marble and granite use in architecture is a large order (facade) that was firstly used in Riga by architect Rupert Bindens in 1685 in merchant Reitern house. This portal is decorated with free-standing columns. There, on Marstalu Street, in the Dannenstern House (1696), stone window frames with gables and portals are made.
Tradition continues in modern Riga — new buildings are designed using stone on facades: House of Moscow, Riga City Hall, Riga Airport, Giardino restaurant in Jurmala. In many fashionable hotels, such as Reval Hotel Latvija, Ridzene Park Hotel, Radisson SAS — for interior decoration.
Our company has been working in the market since 1992 and within that time has created its own technical basis and has gained a lot of experience that currently allows us to carry out projects of any complexity using stone.
We cooperate with the best marble and granite quarries worldwide. We implement any of your ideas, and guarantee terms and quality of work performance. We constantly improve our skills and knowledge.
Extensive contacts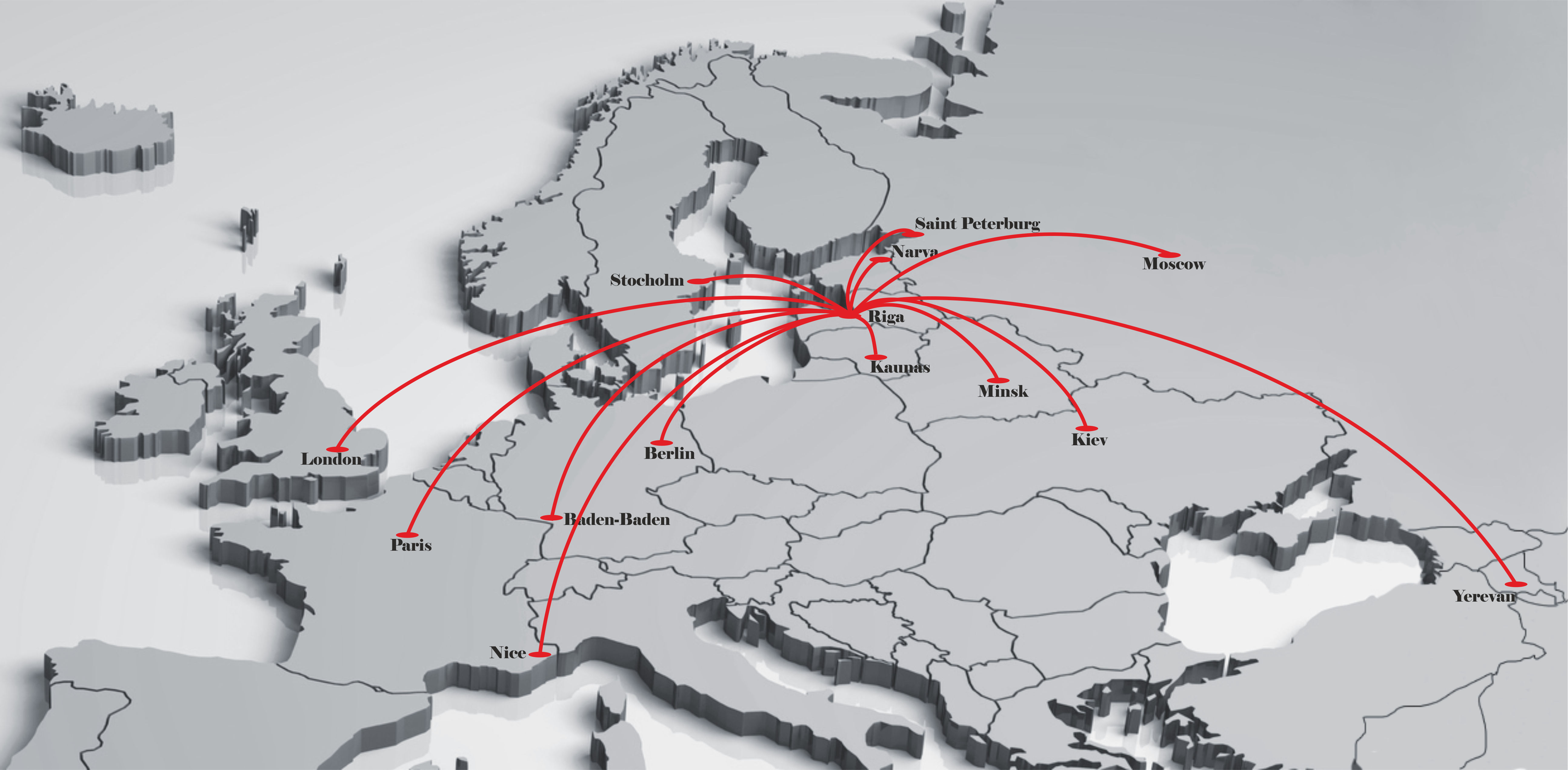 Don't stand still, added different styles and recreating architectural buildings, recreate the objects and increase our portfolio around the world.
Professionalism - collaboration

Professionalism
Workers with experience of 10 years and above.

Quality and advice
Will help you choose and offer alternatives.

Warranty
Compliance with the agreed terms.

Cooperation
The proposed partnership designers and architects